D.C. advocates and government agencies are here to help qualified residents get connected to federal nutrition programs.
These programs help combat food insecurity and ensure residents have the nutrition needed to live a healthy, productive life.
D.C. Hunger Solutions, DC Department of Health, DC Office of the State Superintendent of Education, DC Public Schools, DC Department Human Services and DC Department of Aging and Community Living have come together to create a District of Columbia Federal Nutrition Program Toolkit with a roadmap on how to navigate and sign up for feeding programs. 
The Toolkit breaks down programs by age group and details how you can apply for a variety of programs like: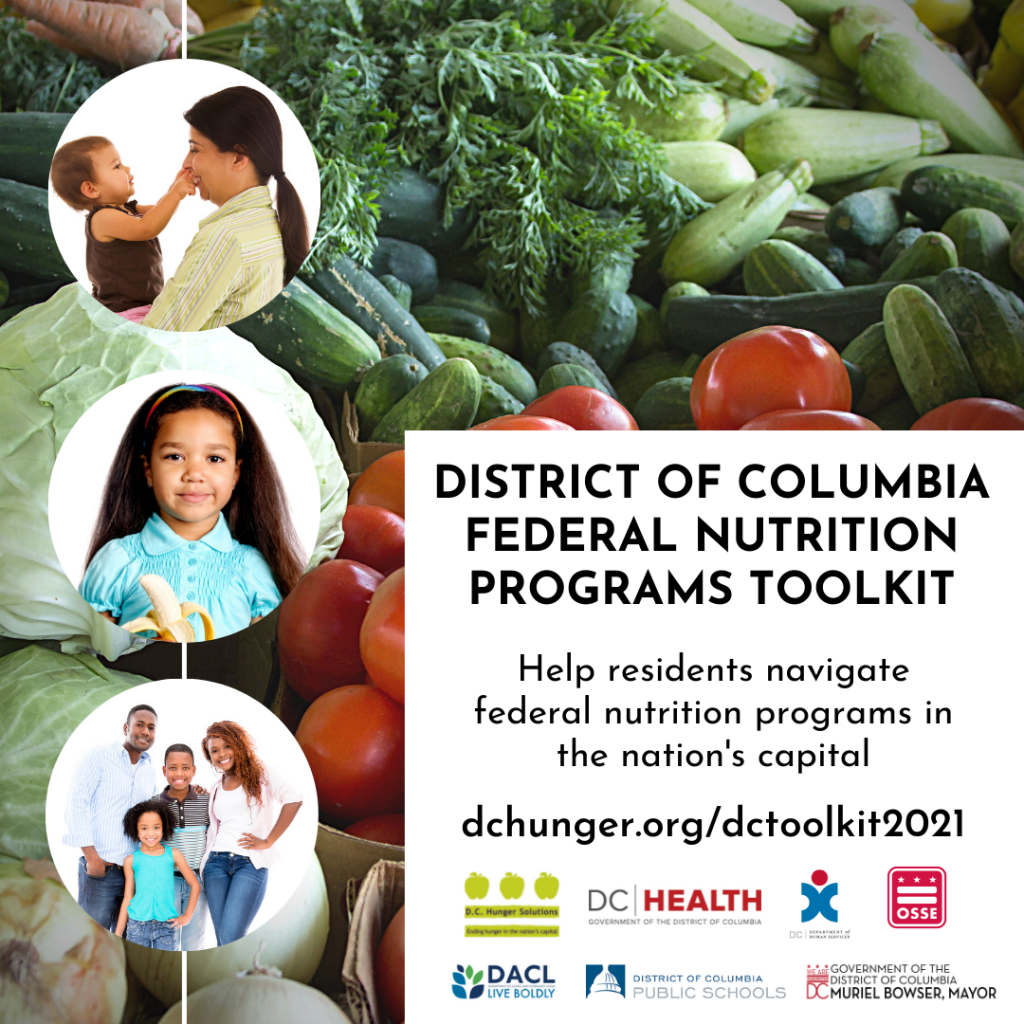 Child and Adult Care Food Program (CACFP)
Commodity Supplemental Food Program (CSFP)
DACL Nutrition Programs for Older Adults
Pandemic Electronic Benefits Transfer (P-EBT)
School Nutrition Programs (SNP)
School Nutrition Programs (SNP)
Senior Farmers' Market Nutrition Program (Senior FMNP)
Special Supplemental Nutrition Program for Women Infants, and Children (WIC)
Summer Food Service Program (SFSP)
Supplemental Nutrition Assistance Program (SNAP)
The Emergency Food Assistance Program (TEFAP)
WIC Farmers' Market Nutrition Program (WIC FMNP)
Agencies, Community-Based Non-Profit Organizations (CBOs), and providers can use the Toolkit to refer their participants to federal nutrition programs, and individuals can learn how to apply and where to access benefits, food, and meals.
Download the toolkit to find the right program.