What is the D.C. Free Summer Meals Program?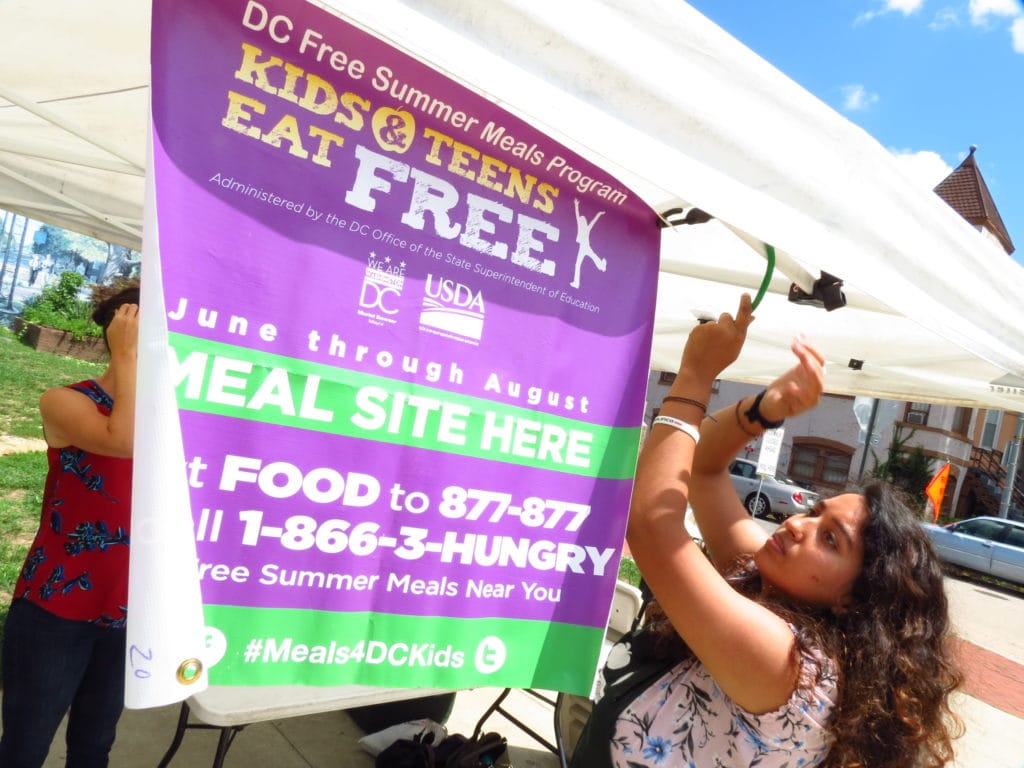 The D.C. Free Summer Meals Program provides healthy meals to children 18 and under across the District of Columbia all summer long through USDA's Summer Food Service Program (SFSP). The program is administered through the Office of the State Superintendent of Education and operated through program sponsors, which operate sites throughout the city.
What is a sponsor?
A sponsor can be any nonprofit group or organization. A sponsor is responsible for the management, administrative tasks, and monitoring of summer meal sites. A sponsor is required to attend OSSE's annual training, locate eligible sites, and provide the staff to supervise and arrange meals to be prepared and delivered.
So, I don't think my organization has the capacity to be a sponsor. Can I still serve meals?
Yes! Many organizations across the District sponsor unaffiliated sites including the Department of Parks and Recreation, Capital Area Food Bank, and DC Central Kitchen.
Okay, I'm ready! How do I become a sponsor/site?
OSSE is hosting information sessions to learn more about how to participate in SFSP as a sponsoring organization or summer meals site. Follow this link to information on dates, times, and registration.
Mandatory OSSE Sponsor Trainings:
April 3 and April 10, 2019: SFSP Annual Training for Experienced Sponsors (Register here)
April 23, 2019: SFSP Annual Training: Make-up Date
All sponsoring organizations must complete an application by May 17, 2019. The application and supplemental information can be found on OSSE's website.
After the mandatory annual training for SFSP experienced sponsors, D.C. Hunger Solutions will be conducting focus groups.The purpose of these focus groups is to better understand sponsors' experience participating in the SFSP. We will be discussing barriers to participating in the SFSP as a sponsoring organization, best practices for increasing participation, and ways the state agency can better support sponsors. Register here!
I still have some questions. Who can I talk to?
Interested sites and sponsors can contact Paige at D.C. Hunger Solutions (ppokorney@dchunger.org; 202-640-1088 ext. 3020) to learn more, get answers to questions on becoming a sponsor and/or site.