The D.C. Free Summer Meals Program is FREE to all children ages 18 and younger. There is no application necessary to receive a meal.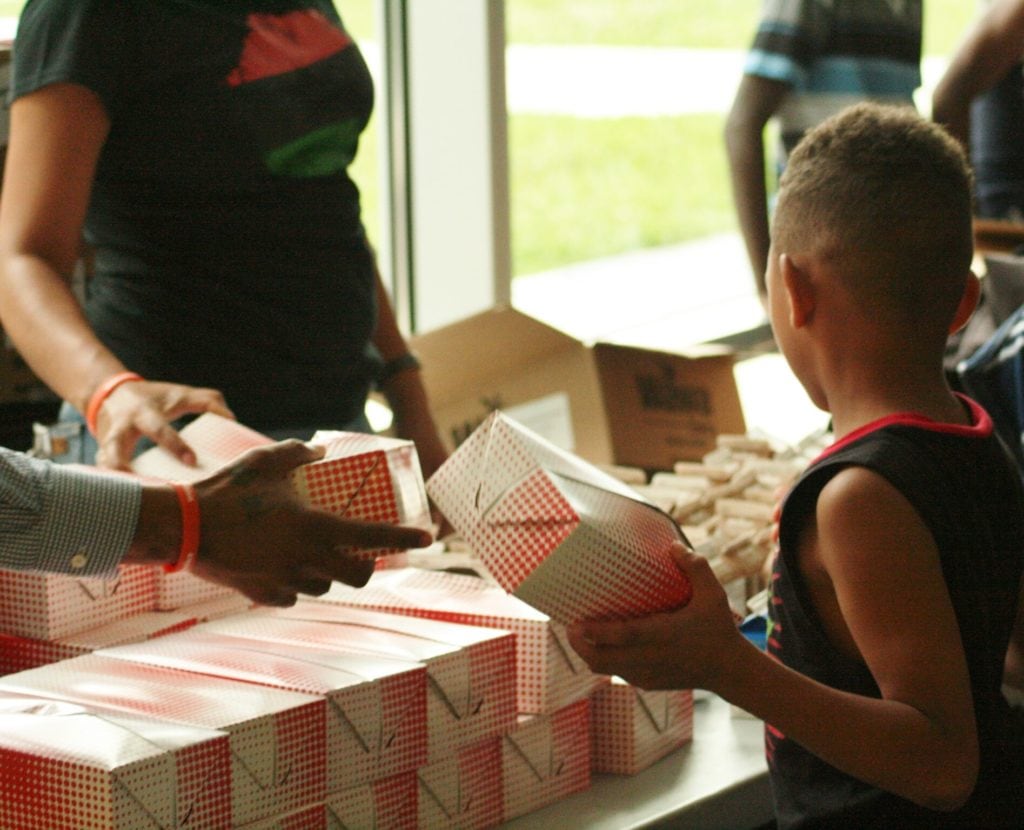 Sites are open June through August. Visit the D.C. Free Summer Meals page at the D.C. Office of the State Superintendent of Education website for a full listing of summer meal sites  or visit USDA's Summer Meals Mapper for a searchable map of summer meal site locations.
You can also find a site near you by calling 1-866-3-HUNGRY or texting "FOOD" to 877-877.
Para encontrar el sitio más cercano a usted, llame al 1-866-3-HUNGRY o envíe un mensaje de texo con la palabra "COMIDA" al 877-877.
Summer Meals sites serve nutritionally balanced meals that meet USDA guidelines. A typical lunch may include a turkey sandwich on wheat bread, milk, an apple, and a salad. In addition to healthy food, many sites offer safe, fun, and enriching activities. To find out the type of activities offered, call the site.
Can't find a site near you? Contact us for assistance.