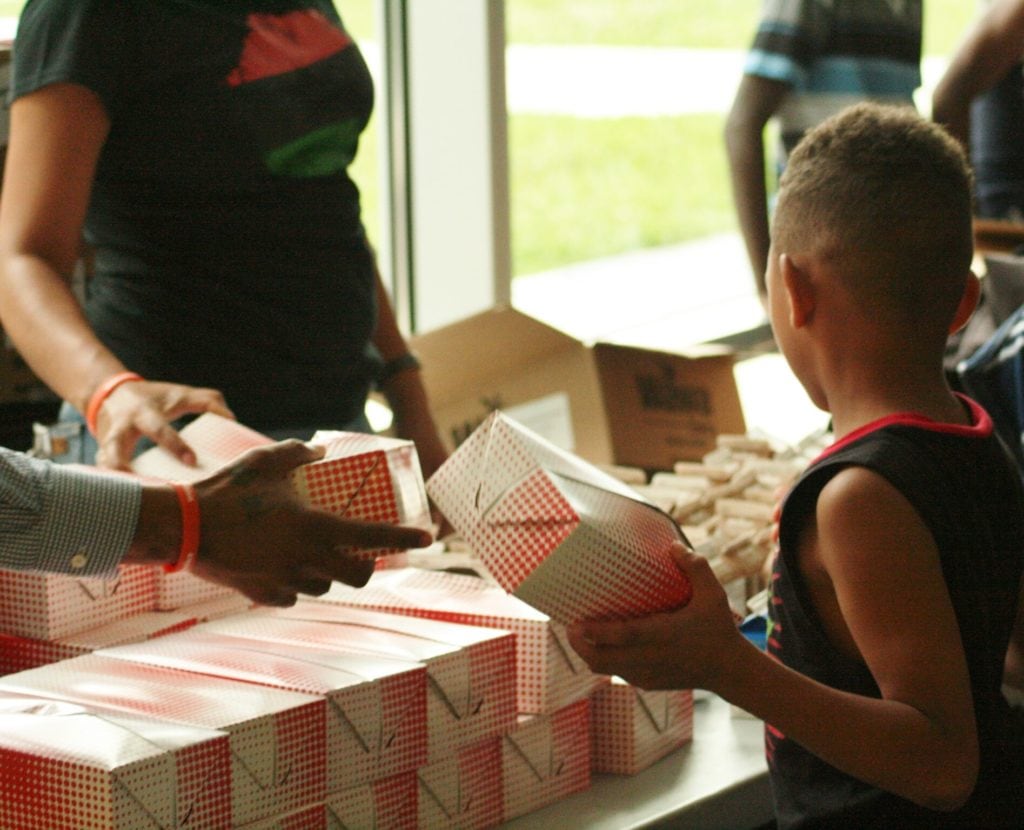 The D.C. Summer Meals Program is FREE to ALL children ages 18 and younger. There is no application, no sign-up, and no id required to receive a meal. Sites are open June through August.
All meals are served to-go with social-distancing measures in place for pick up. Parents can pick up meals on behalf of their children and can take up to three day's worth of meals per child. 
This year, many of the D.C. Summer Meal feeding sites, ranging from schools to community based organizations, are a continuation of the emergency feeding sites initially set up in spring as a result of COVID-19 related school closures. Additional sites have been added to ensure all children have access to healthy meals this summer.
CLICK HERE for a full list of D.C. Summer Meals sites.  
You can find a site near you by calling 1-866-3-HUNGRY or texting "Summer Meals" to 914-342-7744.
Para encontrar el sitio más cercano a usted, llame al 1-866-3-HUNGRY o envíe un mensaje de texo con la palabra "Summer Meals" al 914-342-7744.
You can also find a summer meal site by using USDA's Summer Meals Mapper for a searchable map of site locations.
D.C. Summer Meals sites serve nutritionally balanced meals that meet USDA guidelines. A typical lunch may include a turkey sandwich on wheat bread, milk, an apple, and a salad. 
Can't find a site near you? Contact us at info@dchunger.org for assistance.
Additional food resources can be found at coronavirus.dc.gov/food.