National School Breakfast Week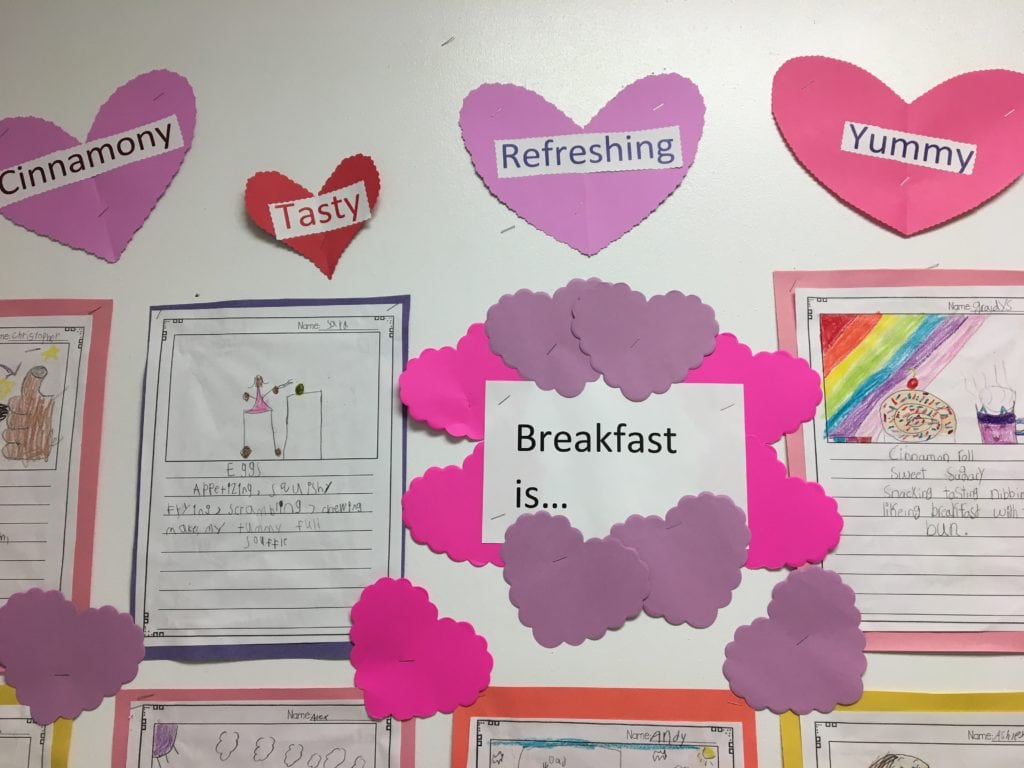 National School Breakfast Week, March 2-6, allows students, educators, and families to celebrate school breakfast and all the benefits it provides to students in D.C. traditional and charter public schools. This annual event also recognizes the contribution of school food service workers to ensuring that students receive a healthy breakfast every day.
On March 5, 2020, during National School Breakfast Week, D.C. Hunger Solutions will celebrate the benefits of school breakfast with Hear the Crunch! — an annual event where students, parents, educators, policymakers, advocates, and others in D.C. and Maryland take synchronized bites into apples in support of school breakfast. Check out this photo essay from last year's Hear the Crunch!
Download flyers, graphics, sample social media language, resources for schools, and more from our communications toolkit. 
School breakfast:
Reduces hunger and improve wellness among school-aged children;
Improves academic performance;
Reduces behavioral problems;
Boosts children's diets;
Helps reduce obesity; and
Allows families to save money on groceries.