Child and Adult Care Food Program (CACFP)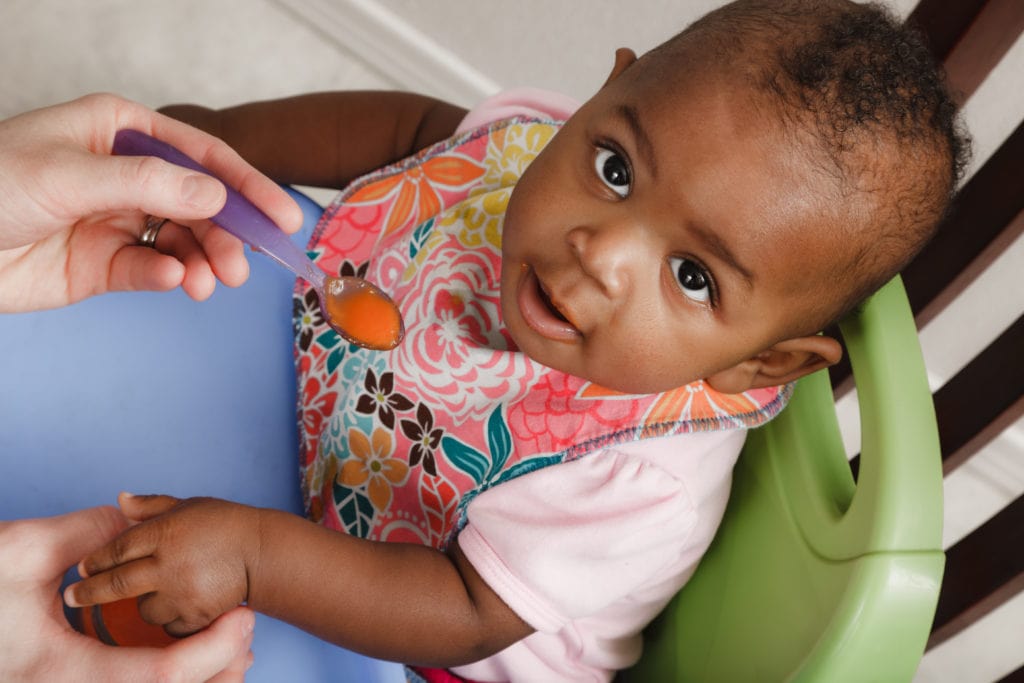 The Child and Adult Care Food Program (CACFP) provides funding to serve up to two nutritious meals and one snack per day to children enrolled in child development centers and homes, before and afterschool care programs, and emergency shelters.
With the passing of the Healthy Tots Act in October 2014, child development centers and child care homes that serve 50 percent or more low-income children in the District are now required to participate in CACFP, unless they are granted an exemption from OSSE.
New Grant Opportunity
OSSE's Division of Health and Wellness is now accepting applications for the District of Columbia's Healthy Tots Wellness Grant to support the dissemination of healthy eating, physical activity, and wellness programming in the D.C. early child care community. OSSE is awarding funding to entities that can provide technical assistance and help implement wellness programming at targeted community based child care facilities in the District of Columbia. The selected applicants will be required to build capacity and sustainable partnerships within the early learning community. Applicants will be awarded funding to implement programming in these five areas:
Gardening/Environmental Sustainability
Farm to Childcare/Local Food Procurement
Nutrition Education & Family Style Dining
Physical Activity & Education
Staff Wellness & Center Wellness Policy
To log into EGMS, click here. Download the Request for Applications, and get more information here. Register for the June 27 Healthy Tots Wellness Grant Pre-Application Information Session.
Highlights of the Healthy Tots Act that affect CACFP include:
Support so that all eligible centers and homes can participate in CACFP and get federal funding for healthy meals.
Additional funding for facilities participating in CACFP to help centers adopt higher nutritional standards, including serving local produce (25 cents per child per day in addition to the federal reimbursement).
Local funding for child care facilities participating in CACFP to serve three meals (CACFP provides funding for two meals so local funding will cover the third).
The Act also provides opportunities to apply for competitive grants, which can help child development facilities participating in CACFP to support physical activity, nutrition, gardens, natural play areas, and farm-to-preschool programs. Child Development Homes participating in CACFP receive $300 per year, to help pay for licensing and renewal costs.
Did You Know?
In Fiscal Year 2018, on an average day CACFP helped feed 28,229 children and adults in at-risk afterschool care centers, adult day care centers, child care centers, day care homes, and emergency shelters throughout D.C.
In Fiscal Year 2018, D.C. child and adult care institutions and family or group day care homes were able to utilize over $10.8 million in federal funding to serve nutritious meals to the District's children, older adults, and chronically impaired disabled persons.
Studies show that CACFP meals are nutritionally superior to those served to children in child care settings that don't participate in the program.
CACFP promotes school-readiness by aiding children's cognitive and physical development.
Resources: