2020's Hear the Crunch was Out of this World!
March 10, 2020
By: Victoria Fusco
From March 2 through 6 DCHS celebrated National School Breakfast Week (NSBW)! Thanks to the Healthy Schools Act, which was passed unanimously by the D.C. Council in 2010, school breakfast is free for all students in D.C. Public Schools and public charter schools. The District of Columbia ranks fourth in the nation in school breakfast participation, and reached an average of 35,321 students daily through the school breakfast program!
School breakfast has countless benefits for students. It reduces food insecurity, introduces more fruits and vegetables into student's diets, improves behavioral problems and much more! Making breakfast a part of the school day provides essential nutrition to students, supports low-income families, and develops community within a school.
To celebrate National School Breakfast Week, schools within D.C. Public Schools and public charter schools celebrated the School Nutrition Association's NSBW theme: "School Breakfast is Out of this World!" by giving traditional healthy foods a fun space-themed twist; D.C. Public Schools served "Yoda Buns" (sunflower and banana balls) and Green Milk! This was a creative way to get students excited about school breakfast while still integrating essential nutrients.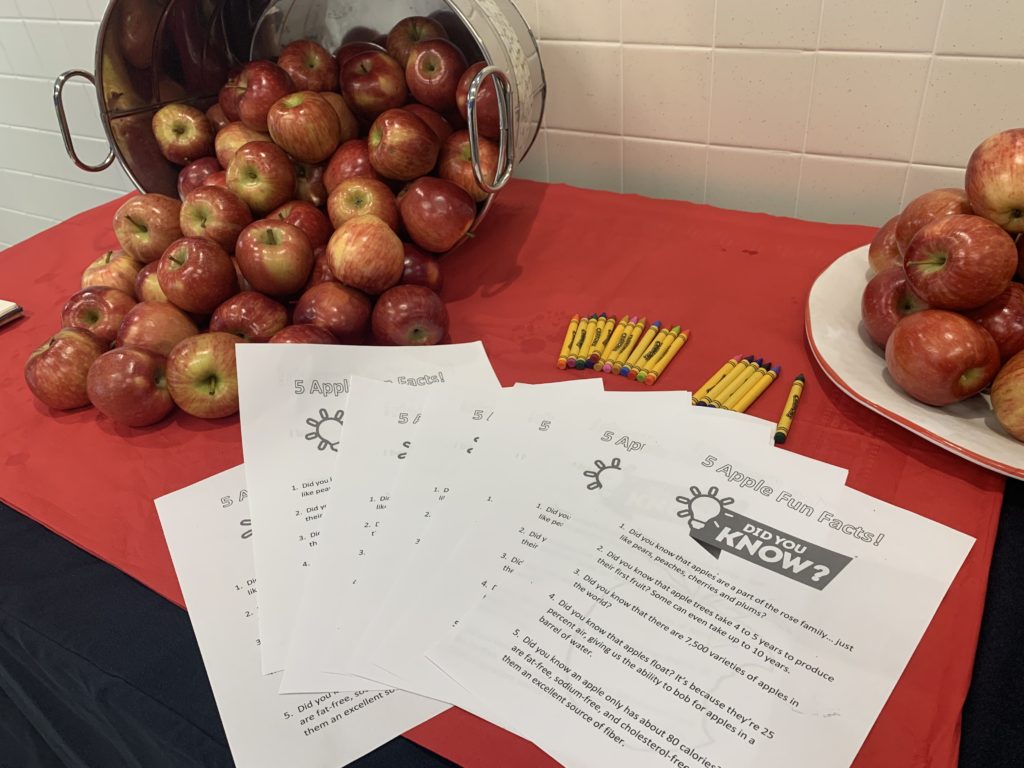 On March 5, D.C. Hunger Solutions celebrated Hear the Crunch — an annual event where students, parents, educators, policymakers, advocates, and others in D.C. and Maryland take synchronized bites into apples for all of D.C.to hear in support of school breakfast!
On this day, all D.C. public schools –both traditional and charter– served apples at breakfast. D.C. Public Schools serviced by SodexoMAGIC sourced their apples from Seaman's Orchard, a local farm in Nelson County, Virginia.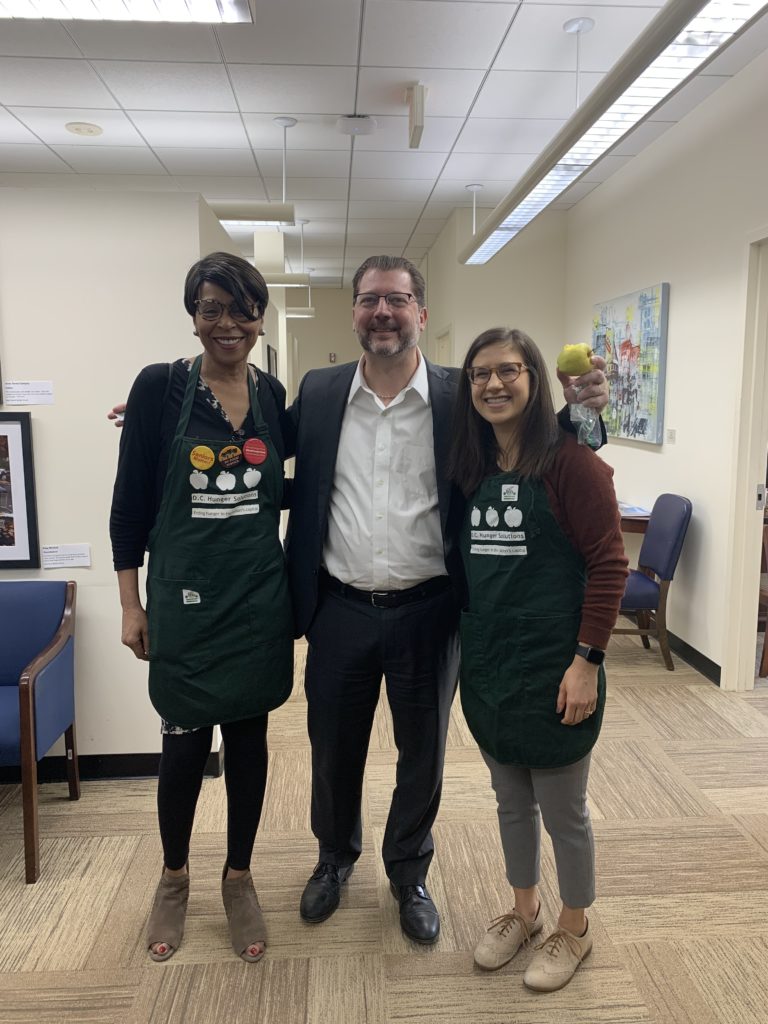 D.C. Councilmembers are also advocates of school breakfast! Last year, D.C. Hunger Solutions staff visited all 13 councilmembers during Hear the Crunch to continue to spread the word about the importance of school breakfast. This year DCHS staff visited DC Councilmembers as well to celebrate Hear the Crunch 2020!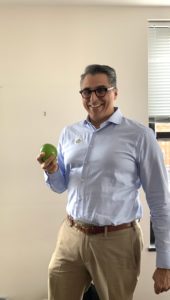 Hear the Crunch is a great way for us all to show our support for the District's School Breakfast Program and all of the benefits it provides our students. As of now, school participation in D.C. is encouraging, but can always be improved. As we celebrate NSBW and Hear the Crunch, we remind ourselves of the importance of child nutrition and access to healthy school meals for all students. With this clear motivation and dedication NSBW and Hear the Crunch participants help ensure all the District students have access to nutritious and delicious school breakfast!
Learn more about the critical role of the School Breakfast Program in children's lives.
Questions? Email Paige Pokorney at ppokorney@dchunger.org.